OUR HOPSULATOR TRIO IN ACTION
NOT YOUR ORDINARY CAN COOLER.
Craft beers ain't cheap. So, stop pouring them out. Our Hopsulator TRíO fits all of your favorite brands thanks to our 3-in-1 technology and is guaranteed to keep your favorite brews icy-cold until the very last drop. So, you can drink more and waste less.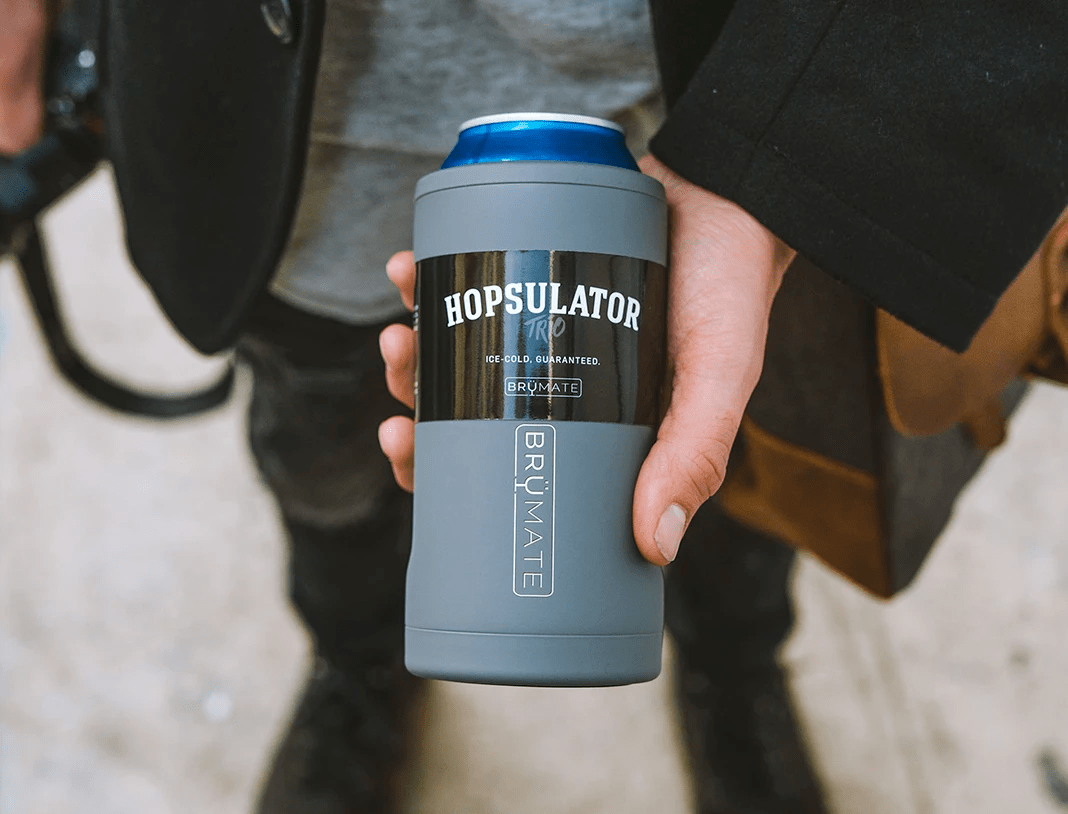 FITMENT
FITMENT OPTIONS
DIMENSIONS
ALL YOUR FAVORITE 375ml CANS
ALL YOUR 500ml CANS
475ml LIQUID
FITMENT OPTIONS
DIMENSIONS
Height:15.55 CM
Circumference: 25.14 CM
Diameter: 7.97CM
Capacity: 473ml
BRÜMATE BEVGUARD™
TECHNOLOGY
Our BevGuard™ technology guarantees your drinks stay ice-cold and refreshing, without the metallic aftertaste other stainless steel products often have. So sip back and relax, because drinks are better with BrüMate.
PRODUCT REVIEWS
TRIED AND TESTED | REVIEWS FROM OUR HAPPY CUSTOMERS
More products you might like