OUR NOS'R IN ACTION.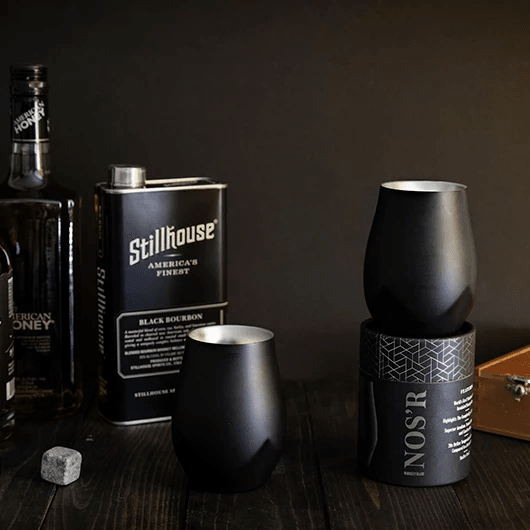 GOOD LOOKS. FLAWLESS DESIGN.
Bring out your inner connoisseur and fully enjoy your drink of choice at every level - with a classic tulip shape and durable construction, you'll never find another quite like it.
FITMENT
Dimensions
Height: 10.8 CM
Circumference: 24.76 CM
Diameter: 7.87 CM
Capacity: 210ml
BRÜMATE BEVGUARD™
TECHNOLOGY
Our BevGuard™ technology guarantees your drinks stay ice-cold and refreshing, without the metallic aftertaste other stainless steel products often have. So sip back and relax, because drinks are better with BrüMate.
PRODUCT REVIEWS
TRIED AND TESTED | REVIEWS FROM OUR HAPPY CUSTOMERS
More products you might like